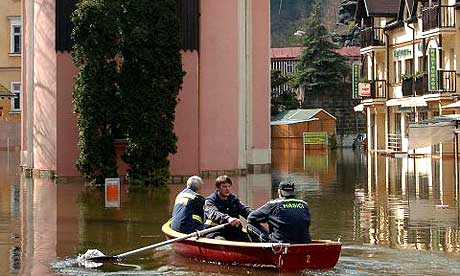 Inspire sounded like it would be such a great idea: data would be swapped for free between governments, everyone would benefit.
But practice and theory tend not to be next-door neighbours. And so it has proved with Inspire, which as this week's Guardian story – An Inspired debate about access – points out, hasn't lived up to early hopes.
First, some very good news. Civil servants revealed last week that the British government has begun work on a system to make all the geospatial data it holds on the natural environment available for free inspection and re-use. Now the bad news. In this context, "free" means we will still have to pay to download much key data, especially if it is to be published or otherwise used commercially.
…
The British government has until May 2009 to "transpose" Inspire's measures to UK legislation: the Department for Environment, Food and Rural Affairs (Defra) is leading the work. In a culture where public agencies jealously guard the intellectual property in their databases, and often have to recover the costs of running them, the new regime may face some opposition.
"It is clear that Inspire will require organisations to collaborate better," David Lee, one of the Inspire project team at Defra, said at the Public Sector conference in London last week. He revealed that the department is considering creating a geoportal, which would allow anyone to track down any geospatial data set, regardless of who owns or maintains it. "The vast majority of transactions to members of the public will be free," Lee said.
However it is not quite as simple as that. While the Inspire directive requires "metadata" (machine-readable data about data) to be provided free of charge, access to the databases themselves may be charged, especially if it is for commercial use.
And so that dichotomy continues: commercial use versus "private" use. Everyone, it seems, should have Chinese walls in their minds – how else can you be sure that knowledge gained in one's personal life won't be exploited in their commercial existence?
The following posts may be related...(the database guesses):