Thursday, August 28th, 2008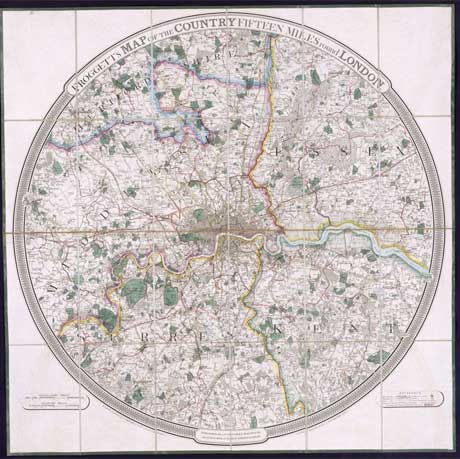 In Guardian Technology of August 21 we reported on Ordnance Survey's hiring of a lobbying company called Mandate, and how it had kept watch on MPs and organisations which seemed to be interested in the whole "free data" concept.
Ordnance Survey responded to the story: this is a reprint in full of its letter. Following this, how a story in today's Guardian Technology examines the contradictions between what OS says it does (and what its minister, Iain Wright, responded in his original Parliamentary answer – that it's "consultancy and advice on Corporate Communications and Public Affairs") and what the email track seems to suggest.
First, the letter:
"We are more than happy that the Guardian has shown this interest in the way that Ordnance Survey communicates about the important work that we do.
"Ordnance Survey data helps underpin life in Britain. It is relied on by business and society, from battling the effects of climate change to the sat nav in millions of cars. Our data is mapped down to the nearest few centimeters and updated up to 5000 times a day. It is this consistent level of quality, currency and detail that makes it so vital for public services, ranging from emergency planning to the delivery of everyday services on the ground.
"It is because Ordnance Survey data is so vital that parliamentarians and other important stakeholders expect us to communicate with them about our work. That is why we engage with politicians from all parties who care about the services that we provide. We have a duty to inform them on our role collecting the data needed to map every feature on the landscape, and how we intend to maintain the quality of this sophisticated data going forward.
"We're committed to the best possible communications with all our stakeholders, now and in the future.
"Nicole Perry head of public affairs, Ordnance Survey"
And so to today's story, Ordnance Survey defends its use of lobbying company:
The Free Our Data campaign agrees with Perry that the need to educate opinion-makers about geographical data in the digital age is an important part of its public task. However, a study of the 361 printed pages of correspondence between OS and Mandate, obtained under the Freedom of Information Act, suggests that its publicity campaign strays into broader areas of government policy. In particular, on the question of whether it and other information agencies should continue to be run as trading funds, required to cover their costs by charging for access to data. (The Free Our Data campaign argues that this policy hampers state and community initiatives to make better use of data.)
Among the papers we received is an account of a seminar on trading funds, organised on April 29 by Locus, an industry body which represents users of public sector information (and which retains its own lobbyist, a firm called Quintus Public Affairs). In an email to Perry, a Mandate executive reveals that she attended the seminar, accompanied by a colleague "Eleanor", and reports back "on comments from the meeting that you should be aware of". These include the views of Locus's chairman, "Bryan Carlsberg" (sic – his name is Carsberg) that member companies should talk to the Conservative party on this issue "as they are currently looking for proposals for their manifesto".
We're just trying to square that with Iain Wright's suggestion that this is "consultancy and advice on Corporate Communications and Public Affairs". It seems very like, well, straying into areas of policy.
And there's also the question of quite what is recommended.

On April 24 this year, Mandate alerted Perry that a Conservative MP, Greg Clark, had tabled a question about the relationship with Mandate. The email urged Perry to "please rest assured" that Clark had asked many such questions, and that the information needed in response is "minimal". We will see whether Ordnance Survey's minister follows that advice.
I had always thought that it was the responsibility of departments and government agencies to seek to answer Parliamentary Questions as fully as possible; if this is not done and the minister answering is not sufficiently briefed, it can be extremely embarrassing, initially for the minister. Is "minimal" advice sufficient? And overall, has Mandate really been good value for money?
One other thing we've heard:

Ordnance Survey's use of a lobby firm to engage in the free data debate is likely to be on the agenda at the next meeting of the government's Advisory Panel on Public Sector Information next month.
We'll look forward to the minutes of that meeting.