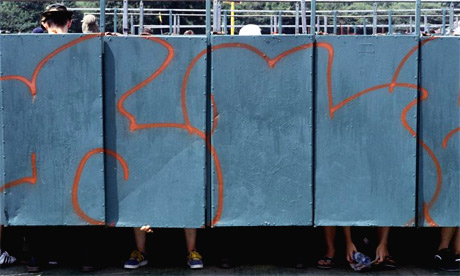 It seems like an age ago that Tom Watson and the Cabinet Office kicked off the Show Us A Better Way competition, intended to see whether there really was an entrepreneurial spirit out there that wanted to get hold of government data and make something with it.
It turns out that yes, there was. And like a team of Bob the Mashup Builders, many people said "Yes, we can!"
And now the competition has got its results. (And the Guardian reports it exclusively.)
Tom Watson, the Cabinet Office minister who pushed so hard to get it off the ground, said: "These excellent ideas are born out a truly democratic competition which has seen entries submitted for all over the world. Show Us A Better Way has really captured the imagination of people in their own communities. They are telling us what information they want and how they want to use it.
"I have been delighted by the ideas submitted and how ingenious people have been in applying the information that government already holds. This is about taking service design out of Whitehall and to the people who use it. I hope the people behind the ideas that just missed the cut will not be disheartened and will continue to develop them into working websites."
So who are the winners? In no particular order, in the first category they are:
But there are two other categories:
Ideas where the government will develop the idea further:
There were then another four that were declared to be "fully working" already, as prototypes, and which will be funded for further development:
The judging was difficult, and protracted. You may wonder why the ideas that got the largest number of votes on the Uservoice site didn't automatically get the prizes? Because we recognised that there were weaknesses in the Uservoice system – one could vote without registering, or just wipe your cookies and vote multiple times – and also that the aim of the competition was to reward ideas that were truly innovative, that would stretch the capabilities of government data, and not just replicate services that already existed either within government or commercially (a surprising number of entries did, one way or another).
Thanks of course to the DCLG (£40,000), Ministry of Justice (£20,000) and Cabinet Office (£20,000), which all contributed to the prize fund.
But that's not all: the final winner will be announced on BBC's iPM programme on Radio 4 this Saturday. Let's see who gets it.
The following posts may be related...(the database guesses):